Share
Protection of Environment by Using Lesser Disposable Plastic Bottles in the Campus
09/03/2021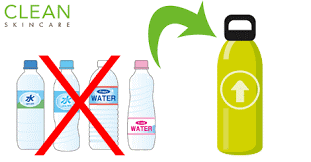 In order to protect the environment and avoid the landfill areas from being saturated, we sincerely solicit your support by using lesser plastics bottles in the Campus. Students are encouraged to bring along their own containers to collect drinking water from the water dispensers at the following locations of the Campus:
Campus

Location

Tung Wah College Ma Kam Chan Memorial Building (KPC)

G/F Foyer (Distilled Water Machine),

3/F, 7/F, 10/F (Staff only), 13/F and 19/F

Tung Wah College Cheung Kung Hai Memorial Building (MKA)

1/F and 13/F

Tung Wah College Cheung ChinLan Hong Building (MKB)

1/F and 13/F

Kwai Hing Campus (KHC)

K1607
Your support to the above would help to protect our environment for the next generation.

Thank you for your co-operation.