Share
TWC Library Workshops on Final Exam Preparation and Preparing for IELTS
09/11/2021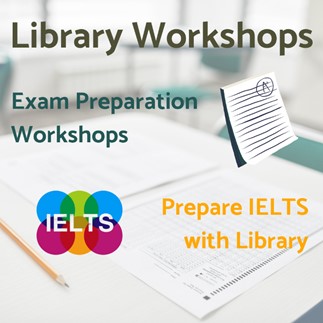 Do you have difficulty in preparing examinations and IELTS? These Library workshops will share some useful tips and resources for you to succeed in them.
Click on the workshop titles above to register now! Also you will have chance to win a $50 book coupon after joining 3 or more Library Workshops within this Semester!
Please feel free to
contact us
if you have any questions.