Share
New Earphone Borrowing Service!
07/09/2022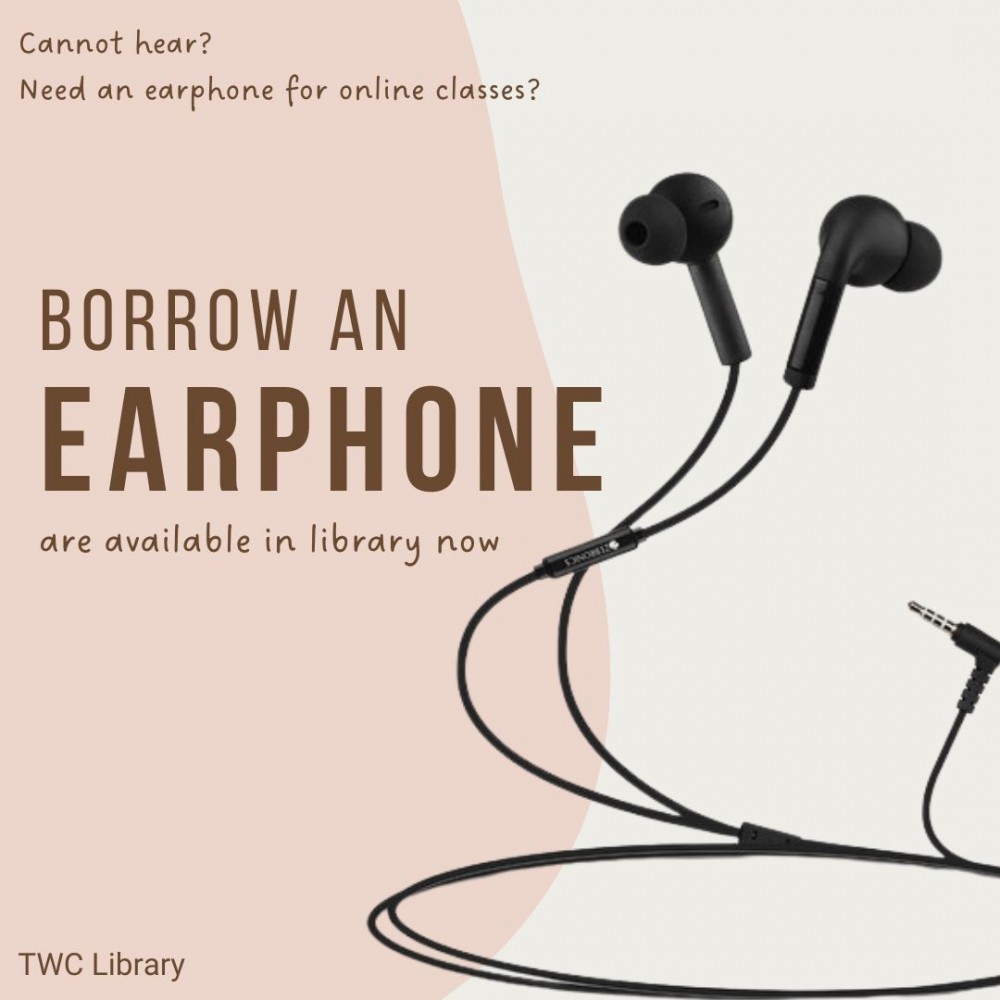 To support students' online learning, the Library now offers earphone borrowing service! Details are as follows:
This service is on a "first come first served" basis.
All earphones are library use only.
All earphones must be returned by the borrowers within 30 minutes before the closing of the Library.
The replacement charges for the equipment are subject to the list price.
If you have any questions or comments about this service, please do not hesitate to
contact us
.