Share
Relive Recorded Library Workshops in Blackboard Now!
02/12/2022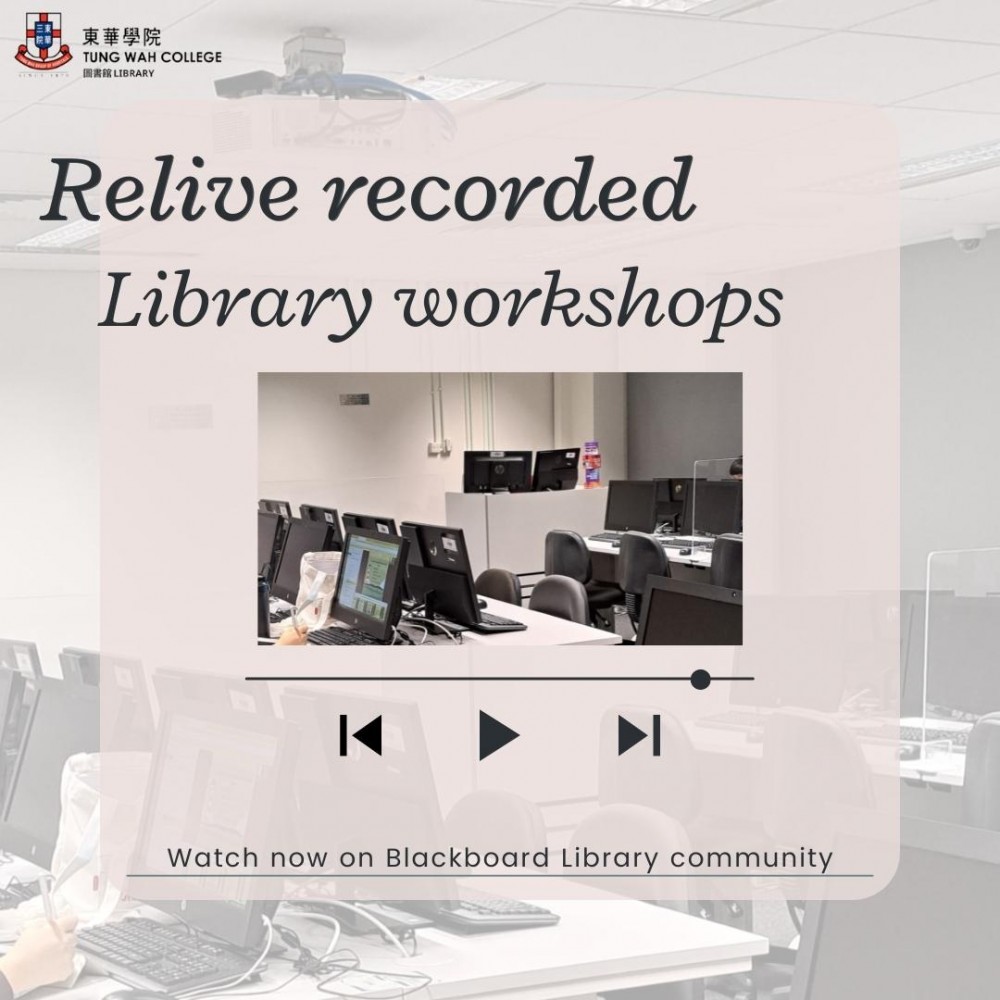 In Semester One, the Library has organized a series of workshops on different topics, such as effective and efficient searching in the catalogue and databases, as well as information search skills for assignments.
To support e-learning, these Library Workshops have been recorded and you can watch them in Blackboard to enhance your information literacy skills at your own pace.
Please click
HERE
and choose your interested workshop topic to watch!
If you have any questions about accessing the databases, please feel free to
contact us
.