Share
Improve your Search with Library Guides
21/09/2023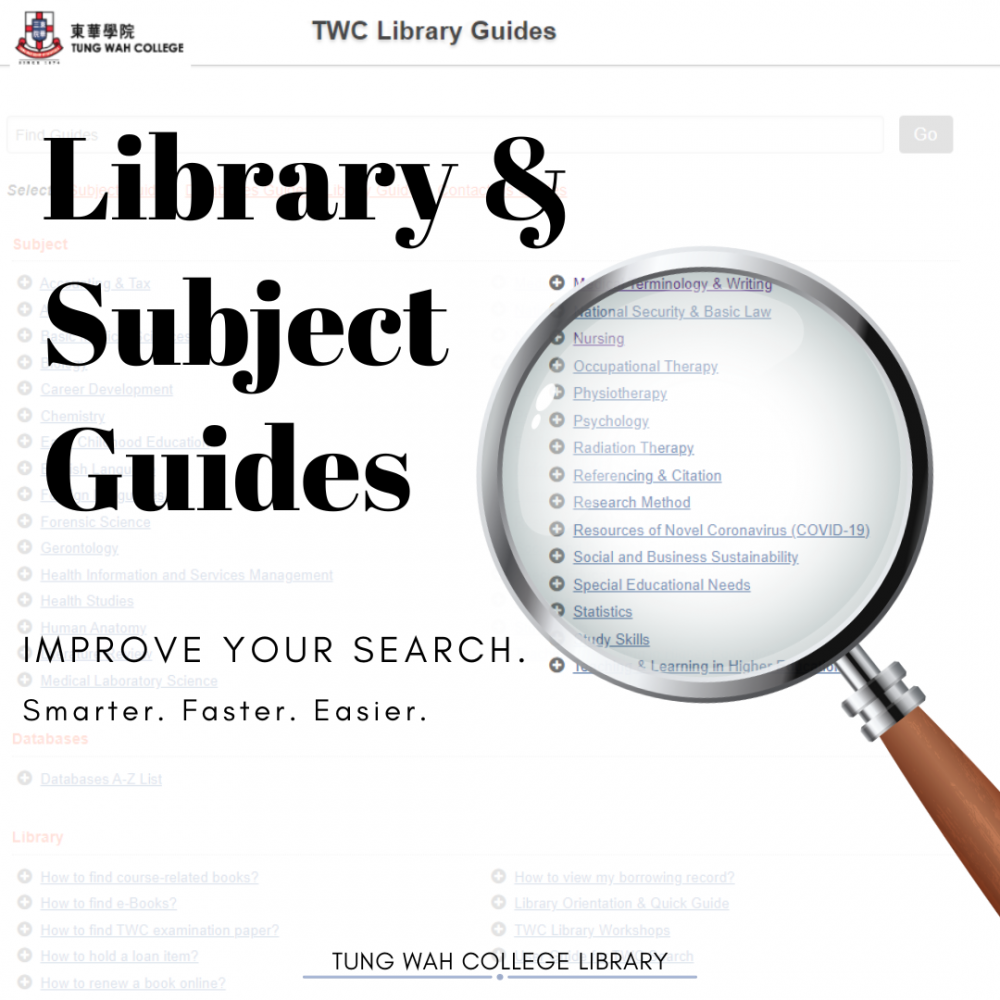 Writing your paper but not sure how to look for relevant information?
Hoping to get inspiration for your research project?
The Library Guides that cover various topics are created just for you!
The library guides demonstrate how to use library services more effectively and the subject guides gather relevant books, ebooks, databases and online resources for a specific discipline. All resources have been hand-picked by library staff, especially helpful for beginners.
Please note that two new subject guides - Medical Imaging and Endoscopy Care have been launched and all guides contain rich materials to facilitate your study and teaching.
What are you waiting for? Try them NOW!
Please feel to call, WhatsApp or visit us for enquiry.