Share
TWC Library Workshops on TWC Search and Mendeley
30/09/2021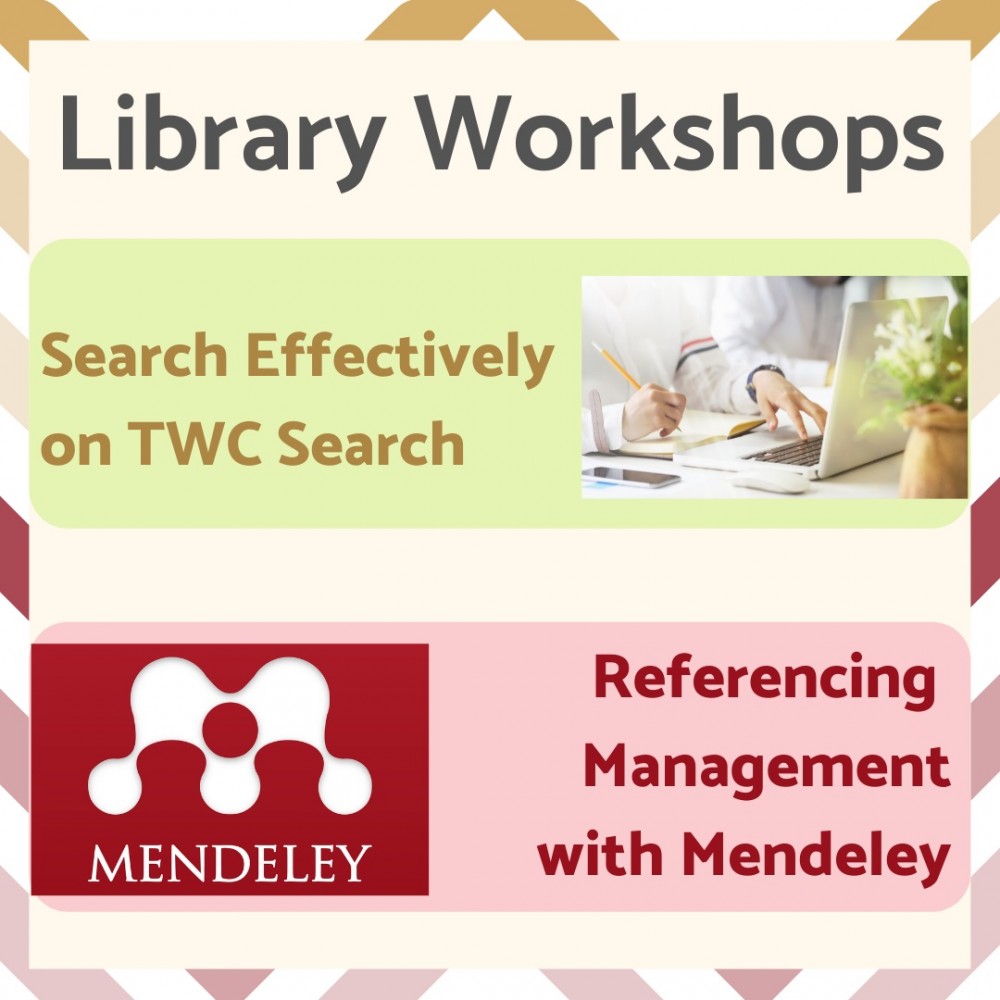 Do you feel difficult in finding useful resources and handling citation works? Join the coming workshop(s) to learn how to search effectively and manage your reference work more easily!
All staff and students are welcome! Also you will have chance to win a $50 book coupon after joining 3 or more Library Workshops within this Semester! And 1 CLD hour would be counted upon attendance for non-academic staff.
Click on the workshop titles above to register now!
Please feel free to
contact us
if you have any questions.