Share
Exam support from the Library
25/04/2023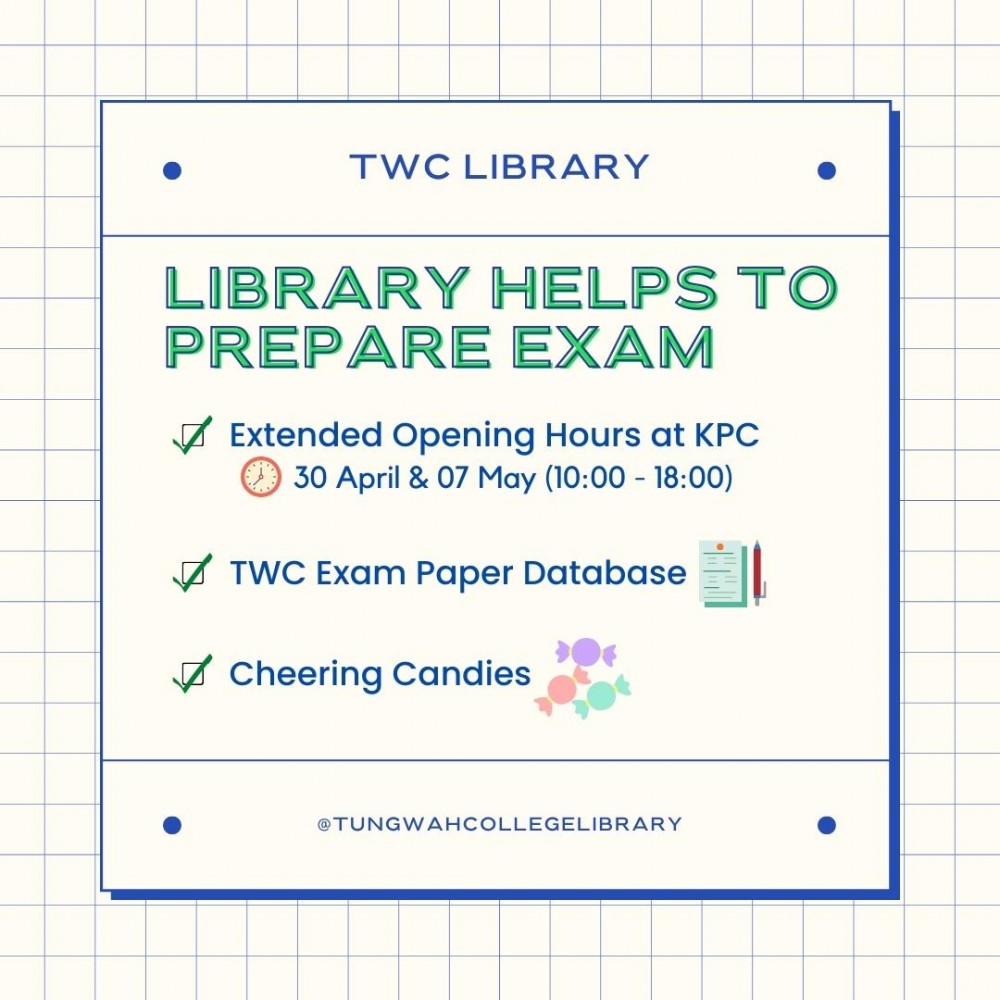 *Please note special opening hours during public holidays
The Final Examination is coming up on Thursday. Are you preparing for it? Library services and facilities are here to help you during this study and exam period:
Library Open on Sunday During Exam Period
To facilitate your exam preparation, the Library will open on 30 Apr and 7 May (Sun) from 10:00am to 6:00pm during the Final Examination period.
TWC Examination Paper Database
TWC Examination Paper Database was created to help students familiarize with examination format. Currently there are over 450 sets of exam papers or sample questions available, covering over 150 courses for online viewing or download via Blackboard.
You can also Search the past papers directly via TWC Search!
Please click HERE for the user guide of details.
Take a Rest with Snacks!
Come grab a cheering snacks from Library counter when you need a break!
Please feel free to
contact us
if you need any further support.
All the best in your coming exam!