Share
Improve your Search with Library Guides
09/11/2022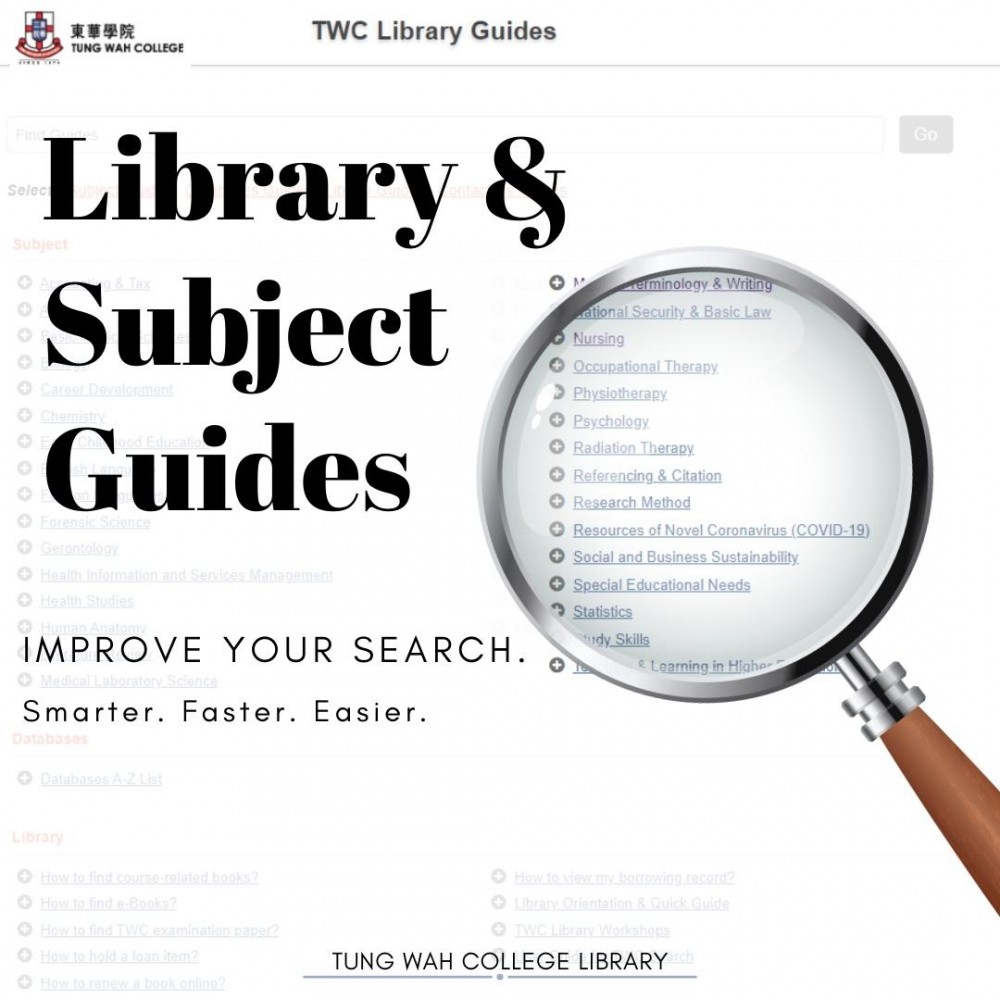 Writing your paper but not sure how to look for relevant information?
Hoping to get inspiration for your research project?
The Library Guides are about how to use library resources and services effectively and the Subject Guides provide access to relevant books/ebooks, databases & journals and online resources of specific disciplines. All resources are hand-picked by library staff, especially helpful for beginner's search.
What are you waiting for? Try them NOW!